JOSEPH MWALE
(1994 - )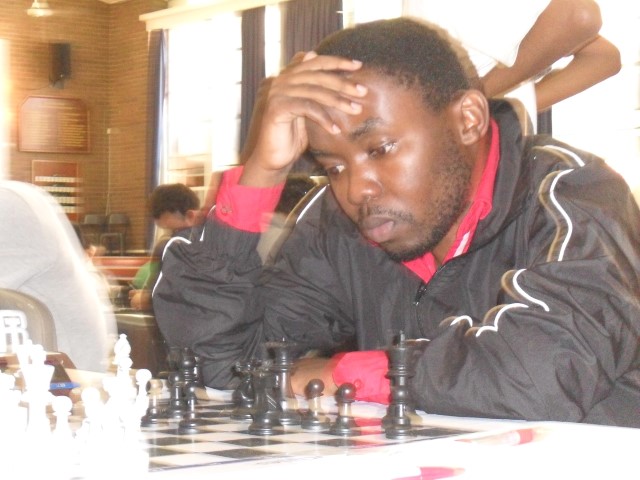 Joseph Mwale at KZN open 2015
Joseph Mwale tied first in the 2015 Durban championship and was also the KZN champion in 2015. He won the Durban championship outright in 2016, but was unsuccessful in defending his KZN title. Joseph was born in Malawi, where he is a 5-times national champion, with his first title win at the tender age of 12 years old. He is the highest rated Malawian on the FIDE rating list. Joseph's father taught him and his brothers George and Chuma the moves.

Other Results

Joseph won the 2015 KZN open championship. A more detailed report on this tournament, including some annotated games, appears on my KZN news blog.

Games

Joseph has a sharp tactical style. One of his best games was his sacrificial miniature, played in March 2015 against Cyril Danisa, which is annotated on my KZN news blog.


---
Home Page | Natal Champions | Durban Champions