DURBAN CHESS FUNDIS

Home page of the
DURBAN CHESS CLUB
(founded in August 1893)
"who teaches learns"
Last updated: 16th March 2018
CLUB CHAMPIONSHIPS MARCH to MAY 2018
The club's annual championships started on 15th March. Thanks to all the members who registered online. There are 3 round-robin sections and a Swiss section this year. These are the pairings for section A, section B and section C. Here are the results of section D and the draft pairings for round 2. Please let us know if you are unable to play a particular week by Thursday morning.

CLUB MEMBERSHIP 2018
Members are asked to complete the club membership form for 2018 and pay any subscriptions before entering the championships.

MOSS KOLNIK MEMORIAL JANUARY to MARCH 2018
The club's first tournament of the 2018 year was won by Bongani Mgaga after he defeated co-leader Chad Millard in the last round. Here are the final results.

SA JUNIOR TEAM CHAMPIONSHIPS JANUARY 2018
A number of our junior members took part in the annual SA junior team championships, which were held from 3rd to 8th January 2018 at the Birchwood Conference Centre in Boksburg. Here is a photo of the Ethekwini under 12A team, which won the bronze medals: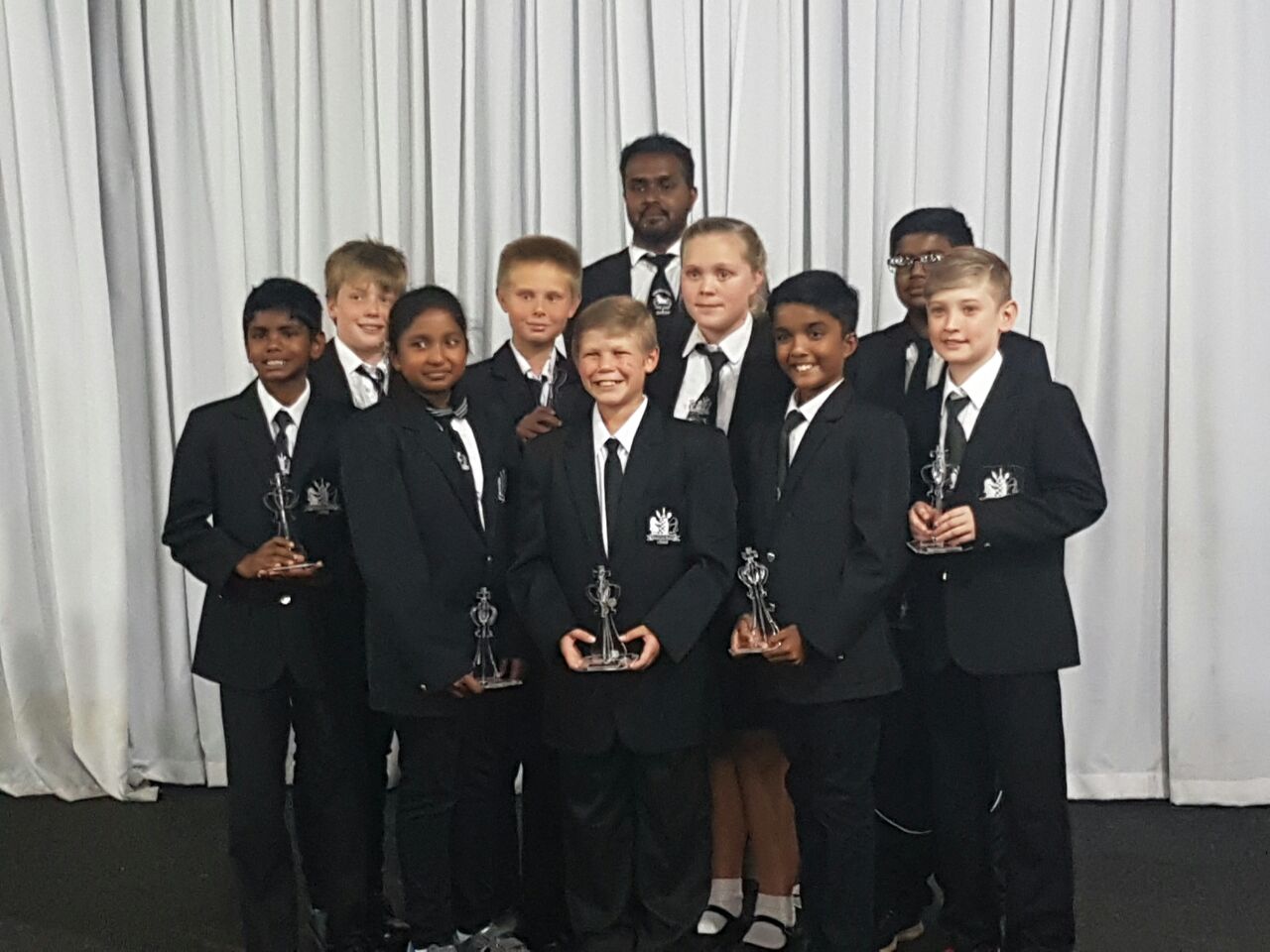 Thacian, Keniesha, Charlotte and Lesharn were in the u12 team

GM Hikaru Nakamura from the USA, one of the top 10 players in the world, was a special visitor to the junior championships. Here he is with Jorah Soojay, who played for the Ethekwini under 10A team and won a gold medal for his score of 6/7 on board 3: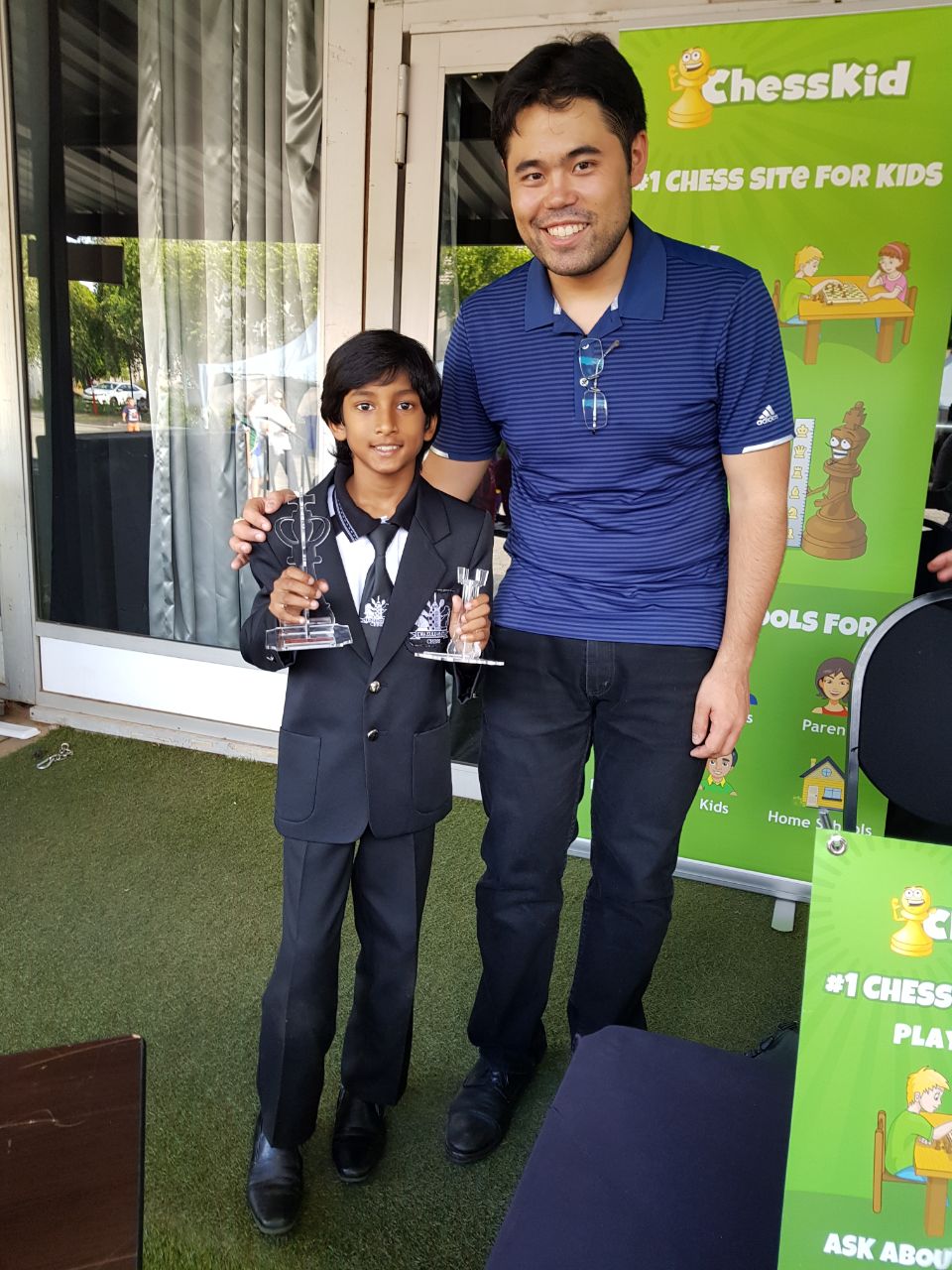 Jorah Soojay with GM Nakamura

Here is a link to a superb report about Nakamura's visit, which was published on the chess.com website.

Recent updates: Moss Kolnik results, SA Junior team event, Nakamura visit to SA, calendar for 2018, stories for 2017 archived.
For previous news stories refer to my News Archive page, which contains links to previous news stories going back to 2004.

---