CHARLES DE VILLIERS
(1953 - )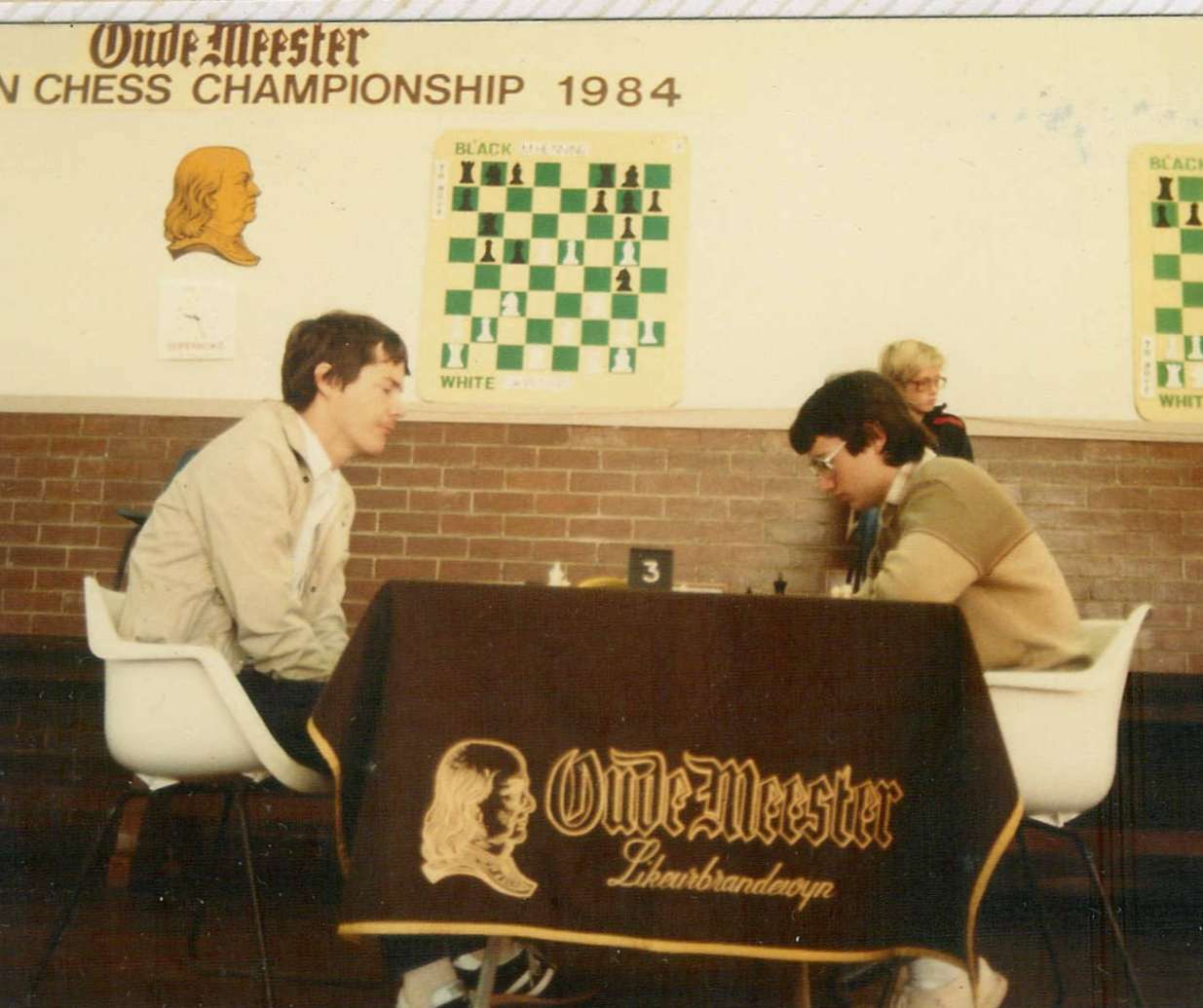 Charles playing against Michael Henning at
the South African Open, Durban 1984
Many-times South African champion Charles De Villiers was resident in Durban for about 3 years in the late 1980's. During that time he participated in some Swiss tournaments, but was unable to compete in the Club Championships. Not unexpectedly, Charles won the Natal Closed title in 3 consecutive years, from 1987 to 1989. The 1989 championship was tied with Keith Rust after the tie-break method used, the average of opponents ratings, failed to break the tie - the only time where the Natal Closed title has been shared.

Other Results

Charles won the South African championship on 6 occasions, second only to Wolfgang Heidenfeld, who won the title on 8 occasions from 1939 through until 1959. Charles' first SA title was in 1975 (tied with Kroon), which was followed with further wins in 1977 (tied with Walker), 1981 (outright), 1985 (tied with Wolpe), 1987 and 1989.

The 1991 championship was cancelled and Charles was past his best chess-playing years by 1995 when CHESSA restarted the SA championships. He would have been a favourite in both the 1991 and 1993 events had they occurred.

Games

More details to follow.


---
Home Page | Natal Champions | Durban Champions

---