John Blackburn Memorial July to September 2017

The John Blackburn memorial started on 27th July and had 7 rounds, using the standard FIDE 90 minutes plus 30 seconds increment per move. After 6 rounds the lead was shared by Ahdir Puran and Cyril Danisa, who had already met. In a dramatic last round, they both had the Black pieces. When Puran blundered a Bishop against Mgaga and Oliver beat Khan, we had the possibility of a five-way tie for first, if only Rooplal could beat Danisa. Their game was the last to finish, and Cyril was in a lot of trouble in the diagrammed position: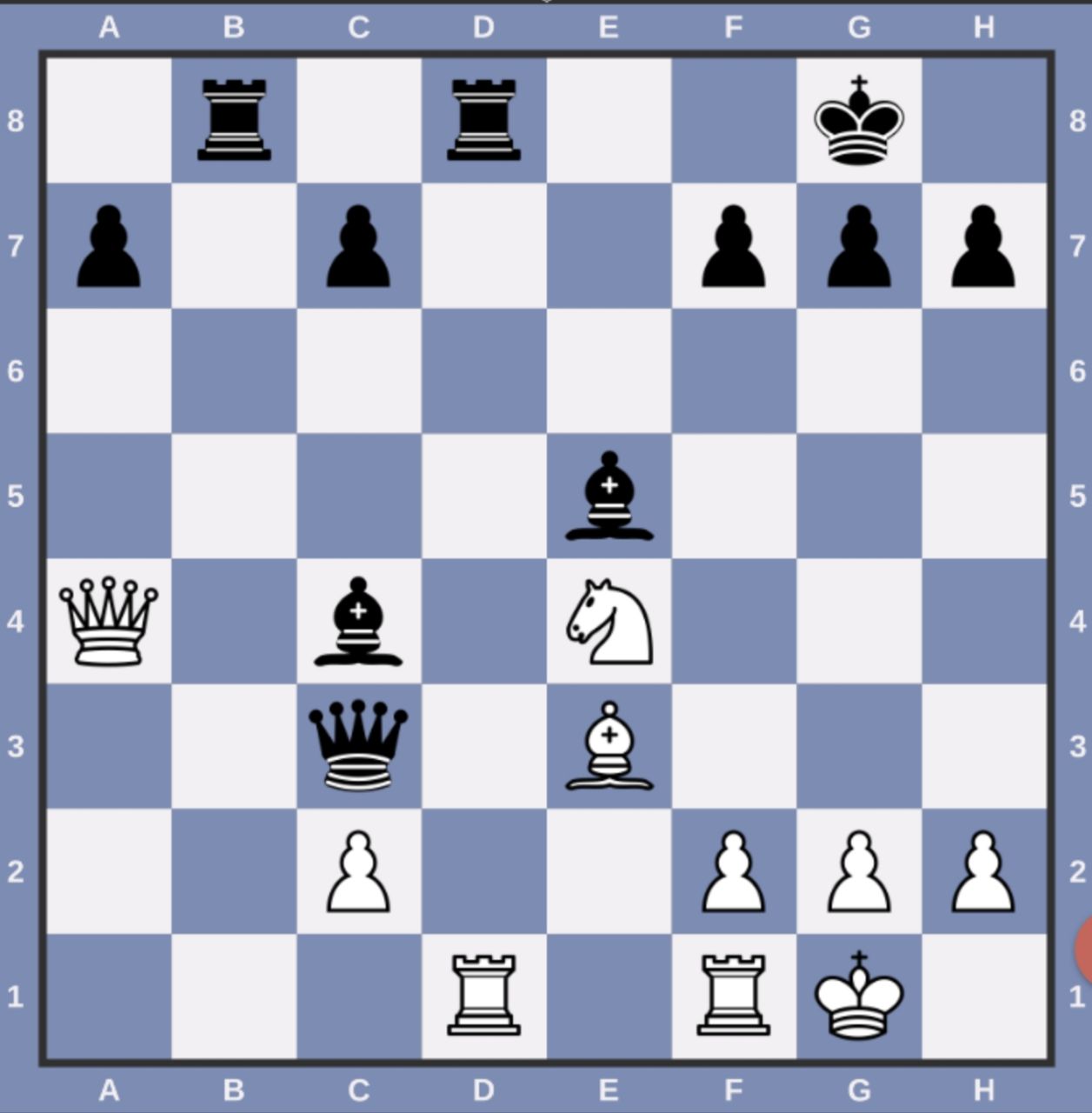 Play continued 1...Bxh2+ 2.Kh1 (2.Kxh2? Qe5+ 3.Ng3 Bxf1 etc) Qe5 3.Rxd8+ Rxd8 4.Qxc4 Qh5 and now Desmond went astray with 5.g4? instead of 5.Ng5! when White is clearly better. After 5...Qh4 Black was guaranteed at least a perpetual check, Desmond escaped the perpetual but lost the game, so Cyril won first place on his own! Here are the final results.


FIDE Amateur World Championships April 2017

Desmond Rooplal and Solly Kharwa disappeared in April to play in the FIDE Amateur World Championships, held this year in Spoleto, Italy. Now Desmond has provided me with a photo report of their adventures in Italy.


Rapid Swiss June to July 2017

The club's rapid championship commenced on 15th June and finished on 6th July. Each week saw 2 games versus the same opponent, one with Black and one with White. Clocks were set for 30 minutes plus 10 seconds increment per move and notation was optional. In a strange twist, there was a four-way tie on 6 points out of 8 between Keith Rust, Rahul Beekrum, Ahdir Puran and Chad Millard. Here are the final results.


South African Open Championships July 2017

The South African Open Championship returned to Durban on 14th July 2017, after a break of 21 years! I was invited to be Chief Arbiter at the event, which was organised by the KZN Chess Association. For more details, here is a copy of the SA Open 2017 brochure.

I wrote an article about the history of the SA Open for the occasion, which now includes links to the games from my downloads page.

Thanks to the following websites for broadcasting the live games for the top 14 boards in the Championship section:
chess24.com website
followchess.com website
chessbase.com website

All of the pairings and results can be found on the chess-results website. Here are the links for the
Championship Section
Section B (below 1500)
Section C (below 1200)
Blitz championship (open)
Rapid championship (open)

Finally, here are the full scores (in PGN) of games broadcast (to round 11)


Blindfold simultaneous June 2017

Desmond Rooplal gave a blindfold simultaneous exhibition on 8th June. This was an unusual event, so I have done a more detailed report.


Club Championships March to June 2017

The club started its annual championships on March 16th and the last games were finished on 1st June. Congratulations to Desmond Rooplal on becoming our club champion for the first time!

Here are the final results for section A, section B and section C.


KZN Open Championship April 2017

This year's KZN Open Championship was held from 27th to 30th April 2017, at Northlands Senior Primary School. Durban Chess Club organised this event for 50 years from 1967 through to 2016, and you can find a list of Kwa-Zulu Natal Champions here. The 2017 event was the first organised by the KZN Chess Association. The overall winner was our 2016 club champion, Joseph Mwale. The A section was FIDE rated, and there was also a B section, for players rated below 1500.


Blitz tournament March 2017

The club held a blitz tournament on Fischer's birthday, March 9th, which was won by Chad Millard with a full score. Here are the blitz results. GM Sipke Ernst made an unexpected visit to the club, and found time for a quick game against Chad: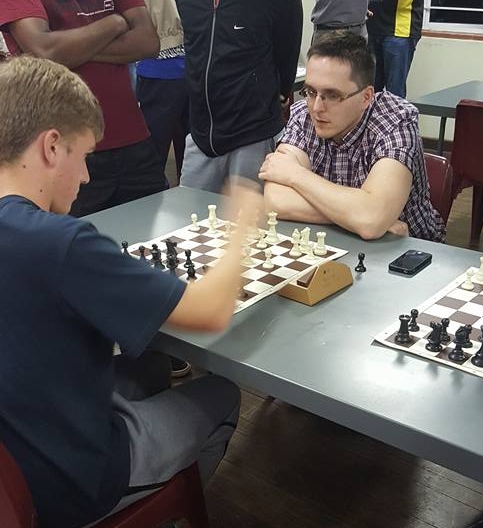 Chad Millard vs GM Sipke Ernst

Moss Kolnik Memorial January to March 2017

The annual Moss Kolnik memorial started on 12th January. Round 1 saw a major upset on board 3 when Cyril Danisa lost to Solly Kharwa and became the newest member of the "Kharwa Club" - players who have lost to our oldest member! Round 2 saw another former club champion upset, this time it was Bongani Mgaga who lost to Chad Millard. Chad defeated another higher rated player in round 3, but was not so lucky in round 4. The upsets continued in round 5, when Ahdir Puran defeated Keith Rust for the first time (in 5 attempts) with an interesting Bishop sacrifice. Round 6 saw Puran continue his winning ways, this time against Desmond Rooplal. Remarkably, every game in round 6 was won by Black!! In round 7 Danisa defeated Puran to take a clear lead and Chad caused another upset, this time against Henry Oliver. Finally, after the 8th round, we had our podium: 1st Danisa, 2nd Millard, 3rd Rust. Here are the final results.


---
Home Page | Natal Champions | Durban Champions | News Archive (2004 to 2019)
---